Our Quad-city Holy Convocation begins soon
We'll be in person and streaming exclusively on Libertytemple.org only! This is a holy gathering for everyone God has given an assignment to build! No longer build from low places— out of fear, loneliness, or anything that is of a low degree! It's time to build from love, grace, and abundance!
Rise up and build!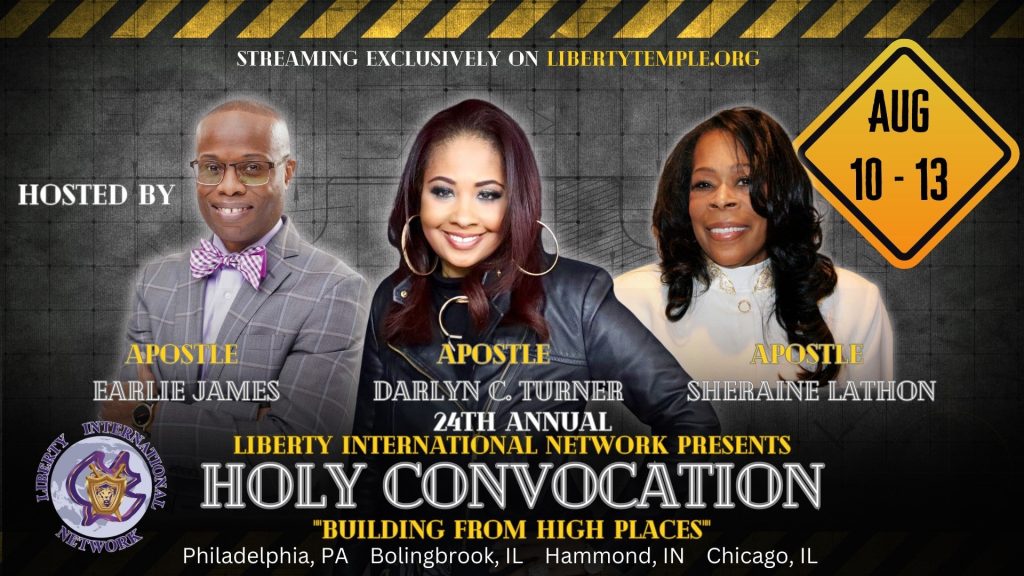 PRE-HOLY CONVOCATION YOUTH SERVICE
God spoke and said at least 12 Nadibs ( generous, noble, and willing givers) would plant a seed of at least $2500.  If you are one of those God has assigned, watch God bring the returns that only He can!  Some God may tell you to do more, or less, but when you obey Him, you will have the peace of God!
For everyone else, the prophetic seed during this conference is $123.  We encourage everyone to sow each night, as you receive bread from heaven. We will be streaming exclusively on libertytemple.org. If you desire to stay connected to The Liberty International Network, text "LINNEWS" to 630-999-2078.